investing in our people
At UPS, we invest in our people to develop world-class professionals that can deliver the performance our clients need. Our valued craftsmen, protected through a culture of superior leadership and training, produce the highest quality work in the most efficient possible way for each and every client we serve.
annual ignite
leadership summit
Our Annual Ignite Leadership Summit is a two-day event that focuses on our performance achievements during the year, the challenges we faced, the awards our team garnered, and most of all, training around our commitment to leadership, safety and quality.
Day one of the event concentrates on strengthening leadership and management skills in sessions led by external professionals. In day two, training is provided that is specific to UPS policies, procedures and expectations in order to drive best practices and excellence at every level of the organization.
monthly leadership
focus
To develop our team over and above technical abilities, UPS provides monthly targeted leadership development training delivered through the UPS podcast, online and on-site. The training, used onsite by supervisors during daily huddles with employees, provides important and pertinent curriculum to discuss with team members every day.
on-site training
We believe that leadership is the single most important factor in building, training and developing high-performing teams. Our On-Site Training focuses on individual practices and personal character traits of individuals who make effective leaders. Created to develop and improve leadership skills in each of our supervisors, the program features a team of instructors who travels throughout the United States to lead training sessions, provide motivation and conduct scenario training exercises that reinforce the importance of leadership every day at UPS.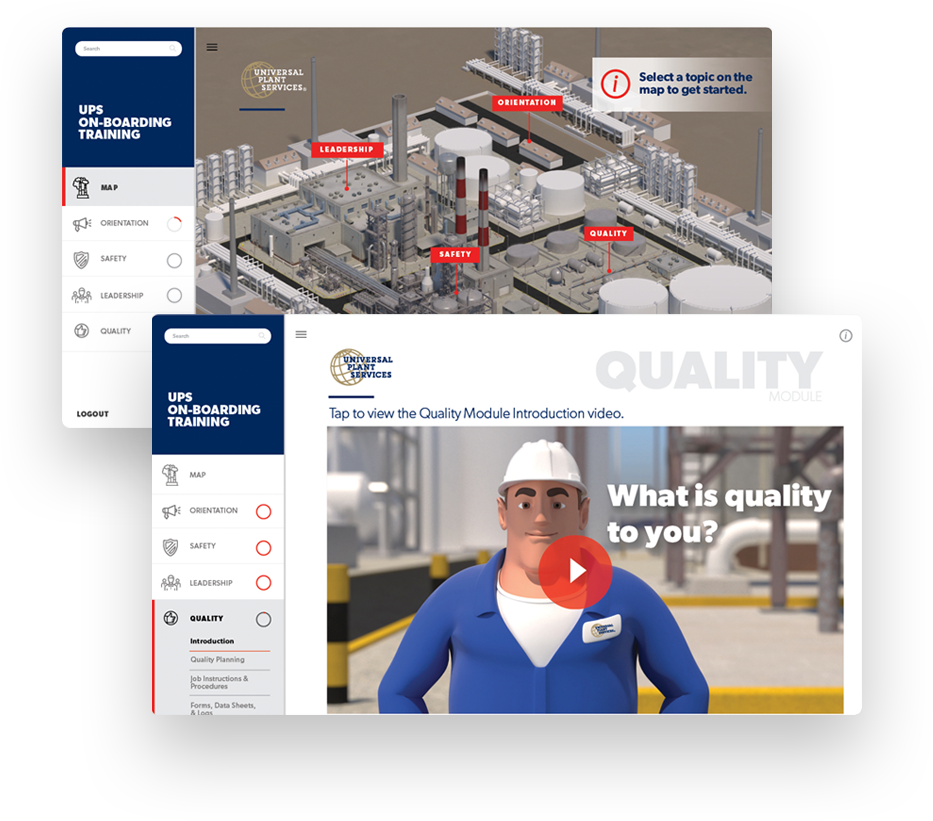 online training
program
To stay at the forefront of the industry, we provide ongoing training to on-board new employees and train existing employees in both technical and soft skills to equip them with the knowledge required to progress within our organization. This digital training allows the UPS team to continuously develop job-specific requirements anytime, anywhere, while ensuring that UPS- and client-required training, certification skills, safety and HR training is properly taught, tested and maintained.